Western Sydney MRS was honoured to hold a round table discussion with Senator Kristina Keneally and Multicultural Community leaders.
Senator Kristina Keneally toured our Liverpool office and joined us for a round table discussion with active community members and Community Leaders, using the opportunity to meet with different community groups and their leaders.
The morning was a great success with many members of the community utilising the space to have their voices heard.
We were very pleased to present Senator Kristina and Mr Chris Owens with a tour of our office, allowing Senator Kristina to gain more insight into our programs and services and familiarise herself with the work that we do with migrants and refugees.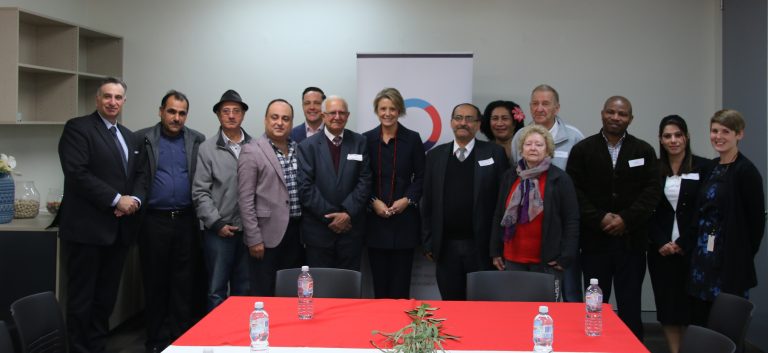 I value the support work Western Sydney MRC does for our people."
It is the people we look after that are adding value to Australia and portraits who we are as a nation

Senator Kristina Keneally