Western Sydney MRC was honoured to receive a visit from acting U.S. Ambassador, James Carouso on 1 March 2018.
His Excellency toured our Liverpool office and joined us for afternoon tea, using the opportunity to meet with different community groups and their leaders. The afternoon was a great success with many members of the community utilising the space to have their voices heard. We were very pleased to present His Excellency with a tour of our office, allowing him to gain more insight into our programs and services and familiarise himself with the work that we do with migrants and refugees.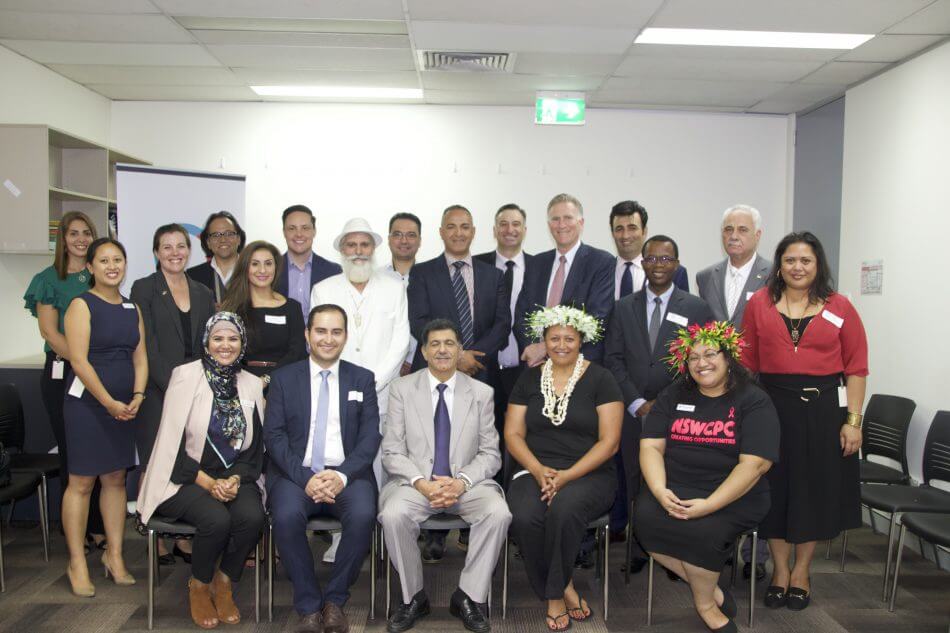 We would like to thank His Excellency James Carouso, Andrea Aquilla and all other staff from the U.S. Consulate General, Sydney for their visit.
2 Words, 2 Worlds
Listen to the Acting U.S. Ambassador, James Carouso leave his 2 words for our community.