'The Girl from Mumbai' is a wonderful story of values, determination and service. Told by a sector colleague, Melissa Montero story is uniquely hers but resonates with any readers that value their fellow human.
The book launch on Thursday 23rd April, with the 'royalty of the settlement sector' and numerous special guests including Federal Minister Alex Hawke and State Minister David Elliot and guests from around Australia was a heartfelt event, that also acknowledged the contributions made by powerful women that work with Melissa.
Her book is an inspiring migrant story of purpose people and passion. It outlines her journey in India and Australia in the community sector. There are many things you didn't know about her. Over the last 30 years, she has had an incredible journey, met numerous people, helped hundreds of families, partnerships, collaborations, awards & achievements that are worth documenting.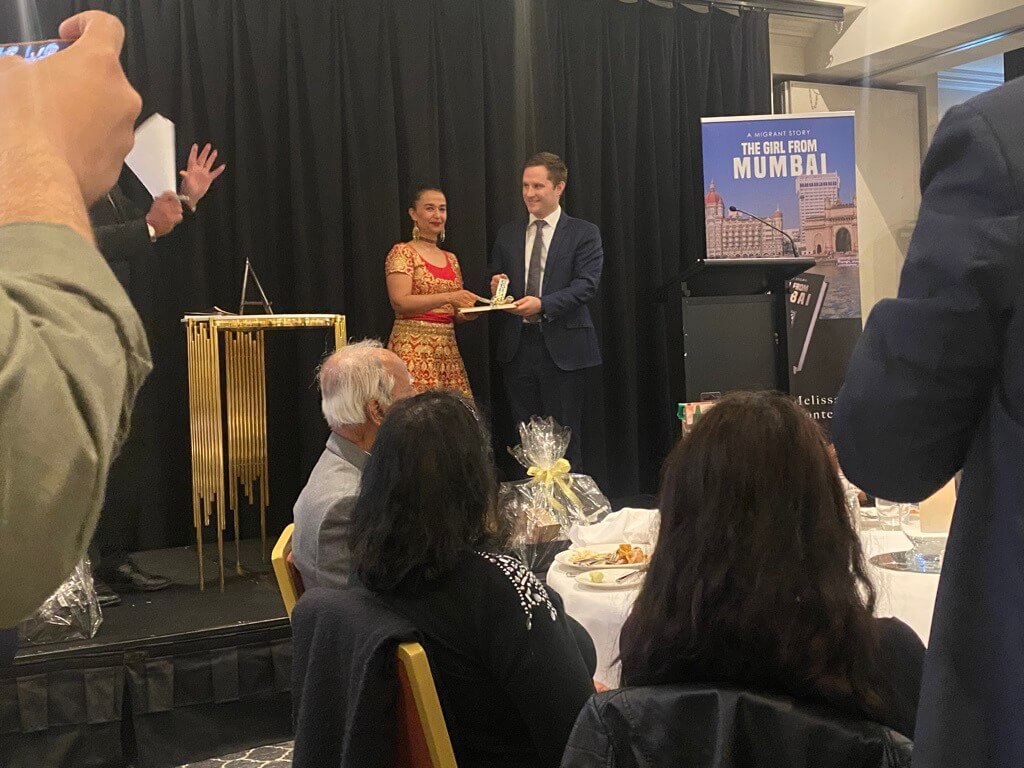 Congratulations to Melissa for her wonderful accomplishment. To find out more visit Melissa's website www.melissamonteiro.com