2 Worlds 2 Words meets Miss Saigon
---
We are lucky enough to be exhibiting at Riverside Theatre for the next two weeks at the showing of Miss Saigon, showcasing one of many Vietnamese Refugee Stories as part of our 2 Worlds 2 Words campaign. Diem and her family kindly shared their story with us. Diem the owner of Coco and Lucas tells of her journey as an 8 year old girl escaping with her family to Australia as a refugee.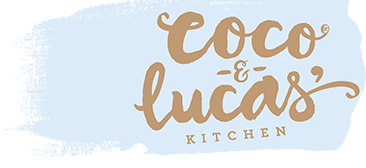 Miss Saigon is one of the most stunning theatrical spectacles of all time. Nominated for an incredible number of Olivier, Tony and Drama Desk Awards, Miss Saigon is the second massively successful offering from the creators of Les Misérables, Claude-Michel Schönberg and Alain Boublil.
In the turmoil of the Vietnam War, Chris, an American soldier, and Kim, a Vietnamese girl, fall in love and marry but are distressingly separated when Saigon falls. Miss Saigon is a musical of massive proportions: passionate, profound, and heart-wrenchingly honest. With a sung-through score and tour-de-force roles for actors, Miss Saigon is a theatrical experience that will stay with you for years to come.
Our amazingly talent Socio-Economic Development Officer, Ballina Gee is one of the many amazing performers and we wish her the best of luck at opening night tonight.
Our 2 Worlds 2 Words campaign highlights the story of our refugee and migrant community leaving behind their world to come to a new world, Australia. In some ways they are still living in two worlds. 2 Worlds 2 Words is a project that asks us to share two words of hope, strength, confidence or advice for both newly arrived and established individuals.
[su_quote] My mother Con, she's a strong women, she decided that it was better to risk our lives… rather than grow up without opportunities for a better life," Diem said. "That's what you do as an immigrant. You are willing to trade your life for freedom. Sometimes you get lucky and you get to live… and we did.[/su_quote]
[su_button url="https://riversideparramatta.com.au/show/miss-saigon/" target="blank" style="flat" background="#cf0f1d" color="#ffffff" size="5″ icon="icon: ticket"]Purchase tickets online[/su_button]
---
Related Links